Meet hot latina Sofia Lata. Right away, she is eager to show us her hot leopard underwear and her cute perky tits! Giving us a hot stare through her glasses, she rubs her sultry pussy while Cali gets in close. Off come the panties to give us a full view of her sexy crotch. In walks Jake, and she almost jumps on him! No talking necessary. Mounting his hard shaft, Sofia fucks our stud's brains out!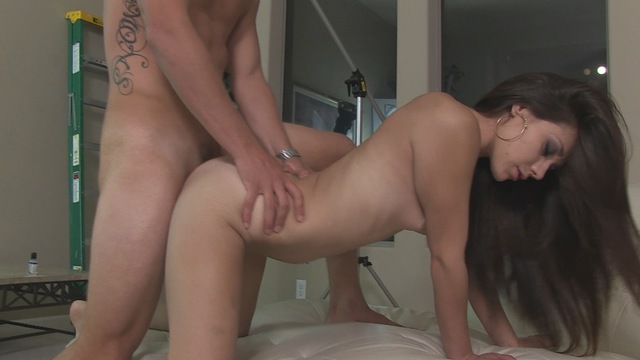 To see more of this Video make sure to click here
Director's notes: Sofia was a brand new girl that came to us to shoot for our flagship site nubiles.net. Time was running out and we had a feeling that this girl was not coming back. When it comes to casting-type shoots, we like to have boys on set just in case the girls want to shoot right then because if you try to schedule it for the future there is a very good chance you will never see the girl again.
The crew had that feeling with Sofia would be gone so they got the casting done right away and even the solos for nubiles.net. The casting agent Cali once again really got into the scene sexually and this helped Sofia feel much more comfortable. Good job crew!