Marissa thinks she is casting a new girl but the girl is a no show. Given this perfect opportunity, the camera guy convinces her to do her own scene. Marissa has come from not wanting to show her tits while she films the casting, to wanting to fuck the camera guy! We are so proud of her progress. She takes the camera guys large cock like a champ and fucks him until he blows his load all over her ass.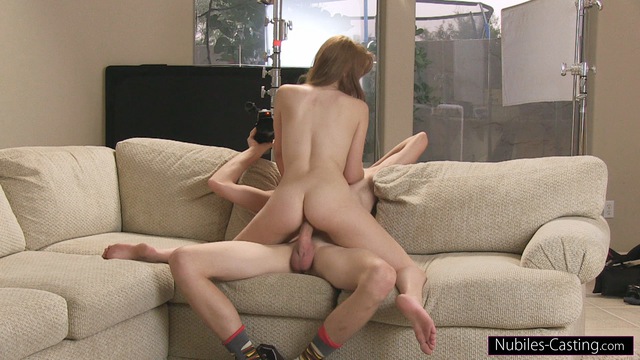 To see more of this Video make sure to click here
Director's notes: This was the fourth casting scene we have ever shot.
If you watched the first 3 casting shoots with Marissa you will see she has opened up a little and is slowly coming out of her shell. However I had a feeling this was not going to last so I wanted to make the most out of it. The girl canceled this day's shoots but the male talent had a huge crush on Marissa.
Marissa was sweet on the attention from him and I knew they might soon be a couple. I asked the male talent to see if he wanted to get Marissa to do a scene with him. It must have been my lucky day because they did an amazing scene together. Two complete newbies with real passion.
However as I suspected this was the last time we heard from Marissa, but what an exit she made.